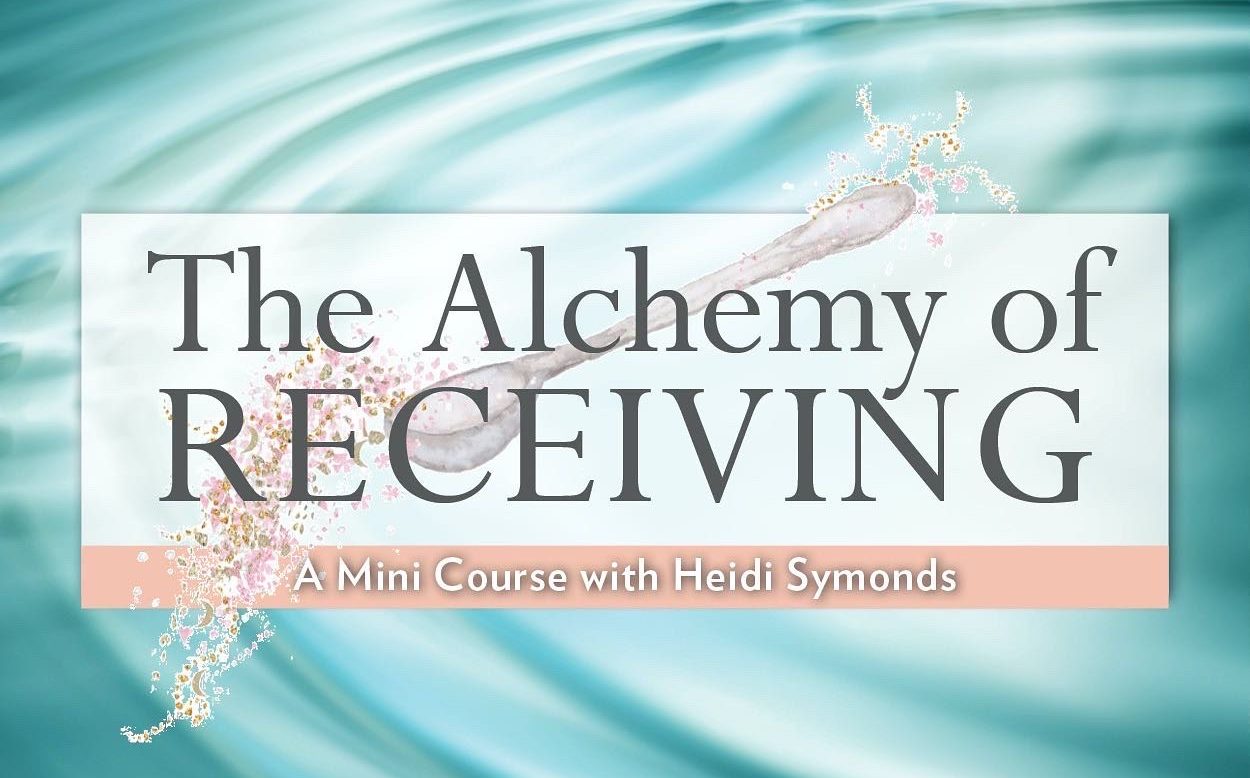 Have you ever tried to deconstruct a recipe?
You know when you bite into something so delicious and you want to try to make it yourself?
It's not easy! All the flavors meld together so well, it's hard to separate them all out, but when you get quiet enough… slow down enough… tune in enough… you can taste the individual parts and pieces that make it so tasty.
This is how I feel about The Alchemy of Receiving.
This practice that came through to me during a meditation a few years back has been growing and developing into a multi-layered cake and the more I practice each of the components and play with the individual ingredients, the more they alchemize into pure magic and healing for myself, my life and business.
I am my business and my business is me…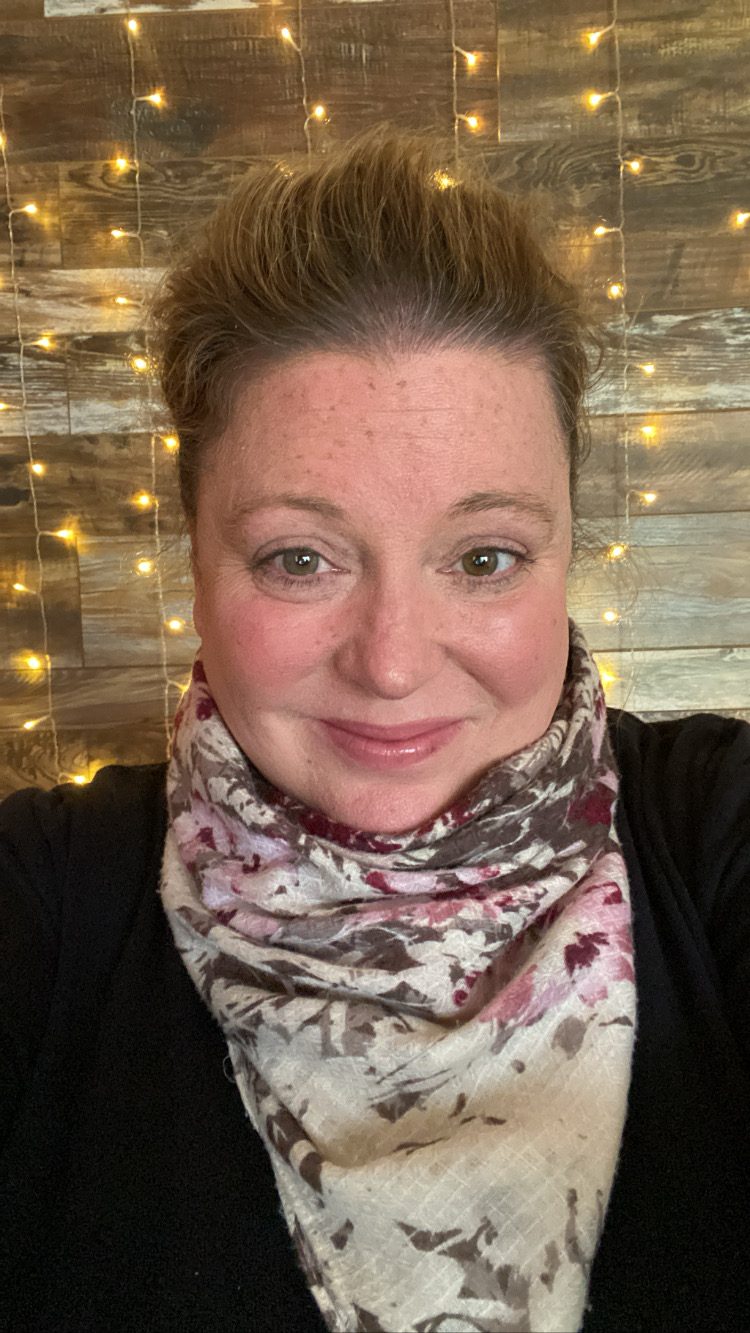 I need to be nourished so I can show up for my business and my business needs to be nourished so it can show up for me, my family, my clients and the collective as a whole.
I believe in this work deeply and I'm ready to teach an even more cohesive and integrated version of it now that it's had even longer to marinate!
In crafting this Mini-Course it has become quite apparent that while there are individual "steps" if you will… practices that I embody every day (multiple times a day) to receive the nourishment, life force and energy I need in order to show up for what I'm here to do on the planet during this time… they don't happen separately. They kind of all happen at once.
It's alchemy! Concurrently spinning the everyday mundane into pure magic in order to be of service to myself 1st and then the collective as we call in the New Earth, the Divine Feminine and more synergistic and renewable ways of being (and thriving) into form.
What does that mission, passion, purpose look like for you?
Maybe it's a business… maybe its service in the form of parenting, caretaking, homesteading or homeschooling. Maybe it's just keeping yourself upright as you navigate your own deep healing work…
Whatever it is… it matters and it's important to the journey we're all on and I want to support you.
This is not a "how to" kinda mini-course. This is not me outlining a formula for you to follow. This is not your "9 Steps to Nirvana" as my dear friend and Business Bestie Waltaud likes to say.
The Alchemy of Receiving Mini Course is a 3 part live "cooking class" if you will, that helps you determine the ingredients for your own delicious layer cake. It's the foundation for the Alchemy of Receiving virtual 9 Course Meal that begins later in April where I will be circling up with a group of women to practice and dive deep into creating your own ways embodying this work. While the laws that govern this work are Universal… the specifics, the ingredients that nourish you most are very bio-individual.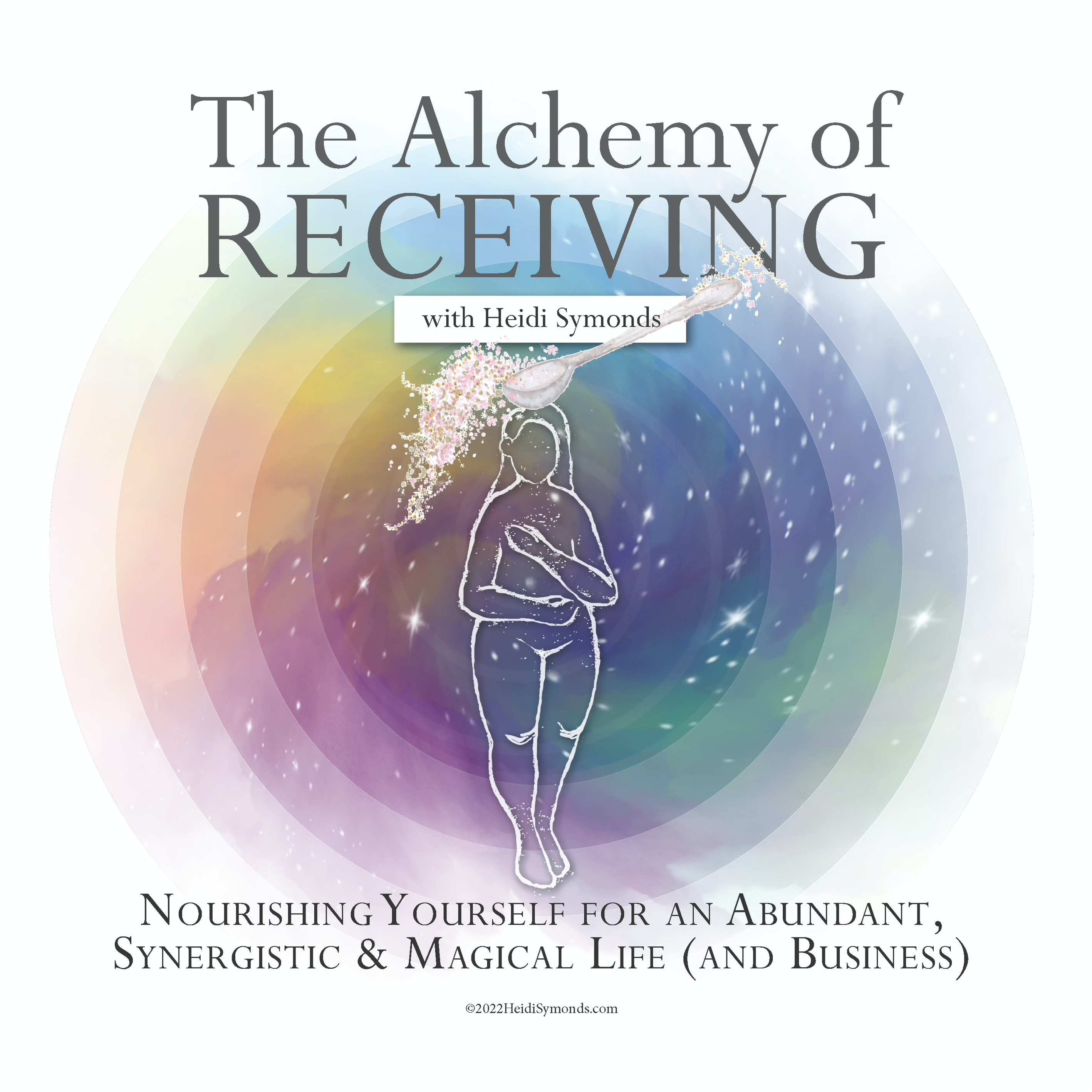 So…
Are you ready to dip your toe in the water?
With all the energies and "once in a lifetime" astrology at play (Saturn in Pisces is no joke y'all!) it's more important than ever to be well nourished, fortified & hydrated!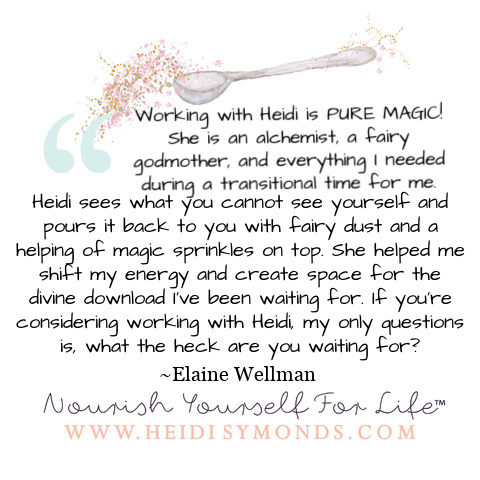 We will gather 3 times over the course of 6 weeks. Each time we gather, I will share my experiences with this work and then we will have time and space to share, process and brainstorm together to support your own integration of the ingredients. Each "cooking class" comes with a downloadable Magic Book & Journal to help you flush out your own recipe.
The teaching portions will be recorded (you get to be a part of the live studio audience – and not to worry you won't be recorded!) so if you're unable to attend live, you will have to opportunity to watch at your leisure.
There will also be a live Voxer Group for discussions in-between as well as continued conversations within the Community Garden.
Dates & "Ingredients" to be Discussed:
Thursday March 16th 7:00 PM
The Divine Law of Reciprocity
What does it mean to Receive?
Self Love
Self Trust
Self Compassion
Self Acceptance
Thursday March 30th 10:00 AM
Review and Practice from Class #1
The Concentric Circles of Putting Yourself 1st
The Daily Practicum of Receiving
Thursday April 13th 10:00 AM
Review and Practice from Classes 1 & 2
The Portals of Renewable Energy
Embodying Your Light Suit
What do you say? Are you ready to stir up some alchemy and receive some magic? Sign up by Thursday March 16th at Noon to receive your Magic Book and Zoom Link for the 1st Class!
Only $77*

*Because I want to make this as accessible as possible for everyone… if money is the only thing holding you back from a full body yes, you are welcome to "pay what feels good" via Venmo (@Heidi-Symonds) or PayPal: HERE.