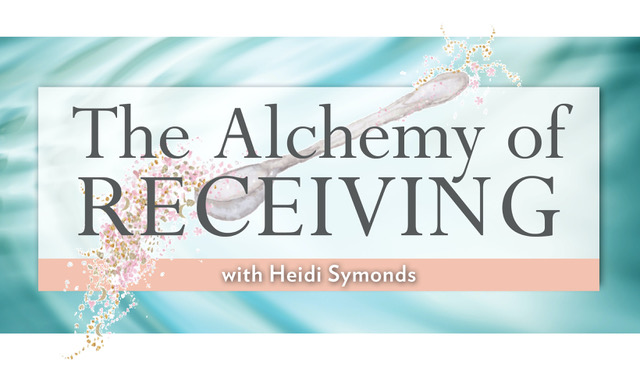 Self love.
Self trust.
Self compassion.
Self acceptance.
I'm looking for 9 engaged, lit up women who want to sit in circle and allow themselves to RECEIVE…
9 women who want to eat real, live, local food and move their bodies with fluidity and grace…
9 women who want to get in the kitchen and play and intuitively create…
9 women who want to live and prosper according to the natural order of things…
9 women who have impact to create, mountains to climb, businesses to grow, families to care for, passions to live, adventures to have and want to feel good enough to show up for it all.
9 women who are ready to put themselves 1st in order to be of service to others.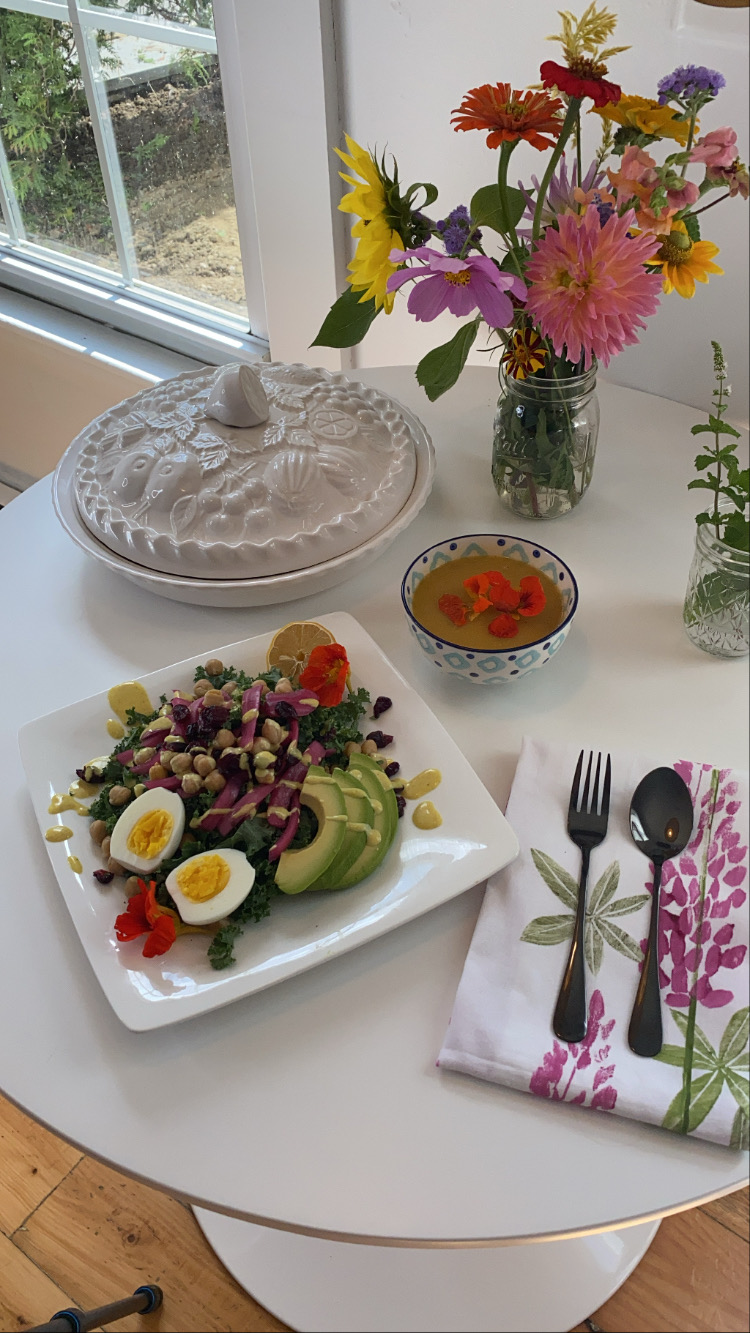 I'm setting a virtual table for these 9 women to join me for a 9 Course "Meal" where we will gather as a group every other week with the mission of helping us all to put ourselves first so we can show up and shine.
We will begin on April 27th, 2023 and end on the Winter Solstice, December 21st 2023 meeting roughly every other Thursday via Zoom.
The Sample Menu…
Below is a sample outline of our journey together. I am very much an "in the moment" kinda of coach, teacher and way shower. When I make dinner most nights it's a practice of opening the refrigerator and seeing what I have for ingredients. I often don't even know what I'm making until it has been plated. I allow the ingredients and my intuition lead the way.
The same will be true for these "courses." The plates within each course will reveal themselves as the time goes by, based on what's happening in the collective, what I'm working on personally and the local "ingredients" available at the time.
Each course will involve nourishment principles (recipes, meal planning, sacred eating etc.), a weekly check in around using the practices of The Alchemy of Receiving (daily chakra scans, meditations and embodying your light suit) and how it all pertains to your and path & purpose during this time on the planet, as well as an Astro Update and learning how to read the stars in an intuitive and embodied way.
Course 1 ~ Introduction
4/27: Getting to know each other, tuning into the energies and astrology at play with a Sacred Eating Challenge.
5/11: The Alchemy of Receiving Mini Course Review
Course 2 ~ The Art of Being (and loving) Yourself
5/25: Bio-Individuality & Alignment
6/8: Sacred, seasonal and sustainable nourishing + Sparkle Box Review
Course 3 ~ Visibility & Vulnerability: It's Your Time to Shine
6/22: Authentically sharing your passion/purpose/mission.
7/6: Be the Lighthouse!
Course 4 ~ Making Space
7/20: How to somersault your way out of a shame spiral and find self forgiveness.
8/3: Releasing to support Emotional Mastery
Course 5 ~ Signs & Synchronicities
8/17: Crystals, plants, animals, Oracle, Archangels, numerology
8/31 Lunar/Solar Cycles
Course 6 ~ Receiving and Manifesting Abundance
9/14: Universal Laws
9/28: Sacral Chakra Healing for You and Your Business
Course 7 ~ Generational/Ancestral Healing
10/12: Nesting Dolls Meditation
10/26: Embodying Your Soul's Calling
Course 8 ~ Gratitude
11/9: Presence, Self Acceptance
11/16: Healing The Inner Child

Course 9 ~ Integration and Celebration
11/30: How to Shadow Dance
12/14: Solstice Celebration & Activation
We will have not one, but two ways of connecting and building community in-between our group sessions:
Monday Morning Check-In's via Voxer (a really fun walkie-talkie app) to set and help hold intentions for the week together. What's new and good? What are you working on? Where are you struggling? Let's nourish and manifest together! It's more powerful that way.
A private group in The Community Garden where we can share more about what we're experiencing and cheer each other on between sitting in circle on Zoom.
~ Extras: Sparkle Box ~
Gifting is one of my love languages (food being the other!) so including a magical box of goodies to help you embody this work through all your senses is a must. Your hand curated Sparkle Box will arrive during Course 2.
7 Chakra Essential Oil Blends: Small batch blends to support the energy centers in your body.
Moon Calendar: Knowing the phases of the moon and the corresponding astrology is important when aligning with the natural order of things.
Intention Setting Tattoos: Visual reminders of what is all around us and available to us in any given moment feels like a soft place to land when things feel hard.
Self-Love Warrior Tea: Custom blend by a local herbalist here in Maine that will leaves you feeling all warm and fuzzy inside.
Journal and Pencil Pouch: Because writing is a healing practice and you gotta have a fun new journal and amazing pens!
Hot Towel Scrub: End your day at the spa with this sacred ritual I've been doing for years now. I hope you love it as much as I do!
~ Price ~
9 Payments of $333

So… what do you say? Are you one of these 9 women?
Place a hand on your heart and one on your belly and go inward. Really listen. Then trust what you feel.


And because I don't want transactions to get in the way of transformation, scholarships are available. Reach out to discuss more.
"Working with Heidi is PURE MAGIC! She is an alchemist, a fairy godmother, and everything I needed during a transitional time for me. Heidi sees what you cannot see yourself and pours it back to you with fairy dust a helping of magic sprinkles on top. She helped me shift my energy and create space for the divine download I've been waiting for. If you're considering working with Heidi, my only questions is, what the heck are you waiting for?"
~Elaine Wellman