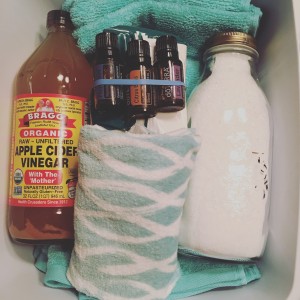 Have I mentioned how much I love to nourish?
Wouldn't it be amazing if every workplace environment (from corporate offices and banks to TV studios and radio stations or even work from home businesses) took 15 minutes every single day to soak their feet and relax…?
I mean seriously… Think of the over whelming return on investment:
More productivity.
Happier and healthier worker bees.
Less sick days.
Lower insurance costs.
Employees with gas in the tank to nourish themselves and their families when they get home.
I want to wave my magic wand and make this possible everywhere.
The crew on the WCSH 6 and WLBZ 2 Morning Report got a little taste of this recipe and I think they liked it!
Click HERE to watch the segment.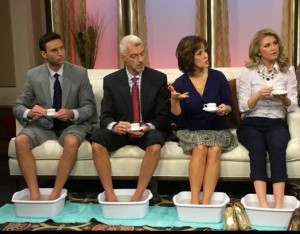 Until foot soaks are happening on the daily in your workplace, you can make it happen at home!
Benefits of this Foot Soak:
Draws out the toxins
Increase serotonin in the brain
Soothes muscles aches/pains
Alleviates tension head aches
Relaxes central nervous system
Helps regulate blood sugar
Reduces callous and fungus
Eliminates foot odor
Instructions:
Tub with warm/hot water
Add 1/2 cup Epsom salts, 2-4 oz of apple cider vinegar and a few drops of essential oil.
Use this time to check out. Put your phone down. Read some fiction, or write in your gratitude journal.
Really take the time to nourish yourself… Mind and body.