Gifting is my love language!
As The Healthy Godmother, I love to make magic and sprinkle it like kale seeds wherever I go.
When I started Health Coaching, preparing the gifts I gave my clients each session was one of my favorite parts! I mean… YES, holding space for massive transformation is pretty incredible too, but the time I took to tie a piece of beautiful grosgrain ribbon around a plush white wash cloth to share the medicine of a Hot Towel Scrub became like a ritual for me.
Light a candle. Play some music. Set an intention. Make a wish.
(You know how it goes.)
As a marketing consultant, I know that packaging is everything. I could geek out to customer experience funnels and unboxing strategies for days…
The tiny touches along the way. The seeds of love you are sowing with every piece of #onbrand confetti, every little note, every piece of heart-centered intention that you are sharing with your customer matters.
As my business grew and I began seeing more and more clients via phone or Zoom Meeting, I began to bundle the goodies I was sending into a magical box that I poured so much love and sparkle into that they couldn't help but feel the warm embrace and smell the gluten free cookies and Chia Chai Lattes (See Recipes) we'd share if we were together in person. Please note: The grain-free, refined sugar-free cookies travel very well… the lattes… not so much! 😉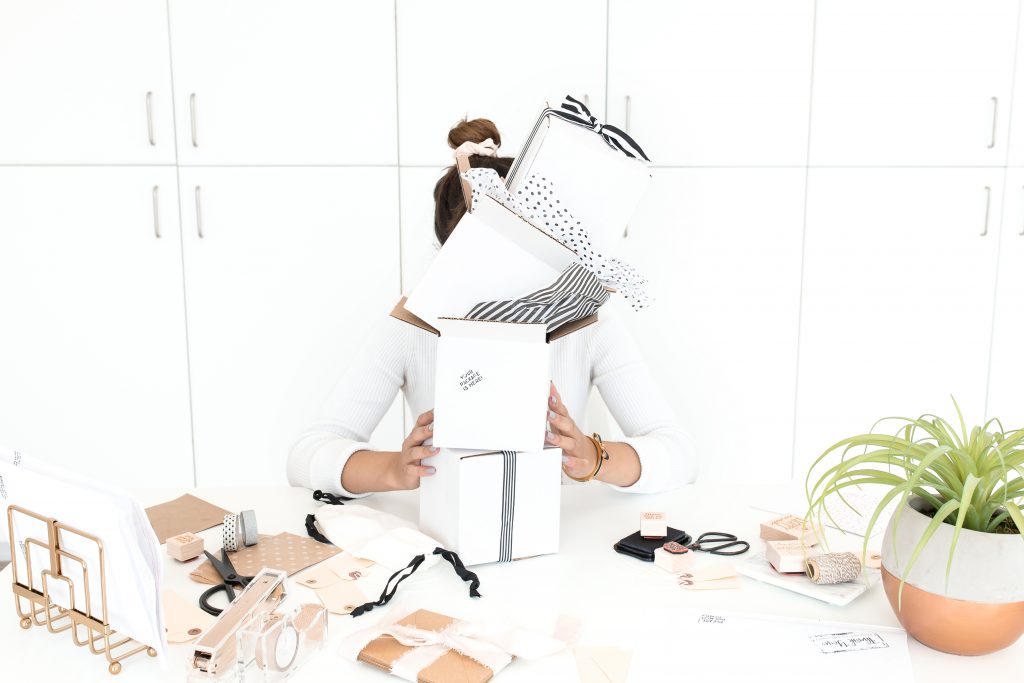 This is how Sparkle Boxes came to be.
It's how I share my love with both my in-person and online clients. Watching them open their box of tools (crystals, cooking gadgets, fun socks, seasonal dish cloths, books, journals, pens, essential oils, and of course #betterthan cookies) brings me so much joy. Knowing that I can teach, support and nourish by putting the tools we are using to shine bright and share their message with the world brings me so much joy!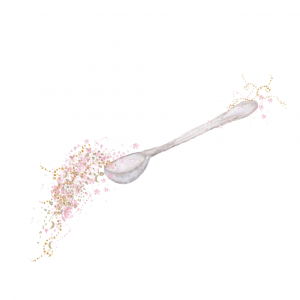 Each Sparkle Box is custom designed for each client. There are a few staples that go into each one, and then throughout the course of our work together and learning more about what lights them up and how they want to show up in the world, I sprinkle in a few items just for her.
The more and more I made, the more and more people would come to me saying, "
I'd love to send my niece a Sparkle Box for Valentines Day…"
or
"I'm hosting a retreat and would love to have Sparkle Boxes as gifts for the women coming to sit in circle…"
or
"I'm putting on a baby shower and would love to have you package up some party favors."
The options are endless, here are our most popular Sparkle Box ideas…

Client Gifts
Retreat Goodie Bags
Event Swag Bags
Baby Shower Party Favors
Bridal Shower Gifts
Nourish The New Mom
Holiday & Birthday Gifts
Seasonal Nourishment
Sparkle Boxes can be delivered with The Healthy Godmother branding and vibe OR can be fully customized with your branding colors, themes and flavor.
Have you always wanted to send your clients beautifully packaged love from your heart, but doing all the things to make it happen isn't your most aligned way to spend your time?
I've got you covered! The client who commissioned the gift below said,
"If I could wrap it up in the Earth, I would."
She said I nailed it, and I happen to agree! 😉
Let's connect and make some magic to share with the amazing women you are nourishing and supporting.
Email me at heidi@nourishyourselfforlife.com and let's start crafting custom Sparkle Boxes to nourish the special people in your life and business!