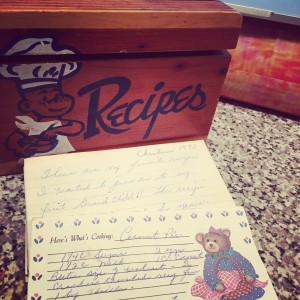 Hello Lovely,
How are you doing?
Are you ready for the holidays?
Do you feel like your ducks are lined up and in a row for you to step deep into food, friends and frenzy? No?
Let me help you get there…
Step One: Commit to making it happen. Don't just say it and then not follow thru with it. Really mean it. You are worth it. You deserve a holiday filled with ease and grace.
Step Two: Get quiet. This time of year can get really busy and feel super stressful. To soothe your nervous system, take some time to journal. What are you willing to let go of in order to make space for gratitude, balance and joy?
Things like my need for perfectionism, my need to be busy, and my need to soothe stressful circumstances with sugar are a few things I am working to let go of this holiday season.
Step Three: Nourish Yourself.
Step Four: Move your body. Reduce stress and get those endorphins pumping with some cardio(run walk, dance) or increase your ability to bend and flex during the holiday scramble with some yoga, or qigong.
Having said all of that… I can't do any of it, it I don't take care of myself; and neither can you. Dare to show up for yourself and step deep into family traditions and feel gratitude for yourself and your willingness to be kind and gentle with yourself. It starts with us. We can't pour from an empty cup.
Make a plan. Make time for the plan. Implement the plan. YOU ARE WORTH IT.
Step Five: Once you are back in balance and eating to nourish, not to numb… Connect with your favorite family recipes.
In 1993, my Grandmother, Meme gave me her recipe box filled with all the secret family recipes. It was a box she used for years. I knew it was special then, but as I pulled it out the other night to nourish friends, family and the crew at WCSH 6 and WLBZ 2 I am struck by the magnitude of this torch she has passed off to me. What an honor. She loved to nourish and so do I. One day I will teach my niece Clare and pass them off to her. She'll be so cute and we will nourish and teach together.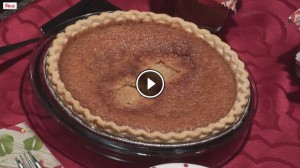 Click HERE for my recent appearance on the WCSH 6 & WLBZ 2 Morning Report where I made my Great Grand Mother's Coconut Custard Pie.
Keep nourishing yourself and finding all the joy of this beautiful season of love and light.
Back over to you…
What are your favorite family recipes and traditions?