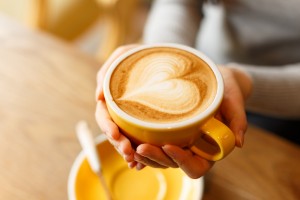 Do you love coffee?
Me too! I especially love a local coffee shop latte with a friend or even the drive-thru ones that come in a red cup at Christmas.
Coffee can be really good nourishment.
It (and the pumps of syrups and added dairy) can also really mess with your blood sugars, adrenal glands and central nervous system often leaving you feeling too jittery, and then dump you off when the sugar crashes into a brick wall a few hours later.
It doesn't have to be that way.
When you make it #betterthan, from home, you can add superfoods to nourish and lower glycemic sweeteners like raw honey, coconut sugar or even soaked medjool dates that don't put your blood sugars on a roller coaster ride.
I also use a #betterthan coffee that has 70% less acid (can really upset your stomach) and 7 times more antioxidants. Yes… dreams do come true! #thehealthygodmother
PS: Before your coffee, be sure to drink your Morning Elixir.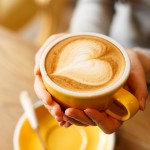 This superfood packed latte with leave you feeling energized while you give your body what it needs to function at it's optimal level.
Servings

Prep Time

2

People

2

Minutes
Cook Time

Passive Time

5

Minutes

12

Minutes
Servings

Prep Time

2

People

2

Minutes

Cook Time

Passive Time

5

Minutes

12

Minutes
This superfood packed latte with leave you feeling energized while you give your body what it needs to function at it's optimal level.

Servings

Prep Time

2

People

2

Minutes

Cook Time

Passive Time

5

Minutes

12

Minutes

Servings

Prep Time

2

People

2

Minutes

Cook Time

Passive Time

5

Minutes

12

Minutes
Channel in own inner alchemist and allow yourself to take these common ingredients and whisk them into gold for your whole body.

Combine all ingredients into high speed blender and blend well.

Pour into your favorite mug.

Garnish with cinnamon and or coconut sugar.

Sip and enjoy. #nourishyourselfforlife